You Utopia
Was awarded the title of 'The most powerful phone on Earth'. This is a huge claim for any company, especially when it has entered the high-end device segment with this handset. Rahul Sharma, CEO, Yu Televentures is quite confident, that's why the company did not miss an opportunity to target brands like Apple and Samsung in the teaser ahead of the handset's release.
Away from the rhetoric, it is clear that Yu is eyeing Chinese smartphone makers OnePlus, Xiaomi, Gionee and Oppo, who have been offering "flagship handsets" in the Indian market for a long time at affordable prices. Through Yu Utopia, the company is trying to present the perfect smartphone, with this care has also been taken that it is within the reach of the user's pocket.
U Televentures effort is in the right direction. Has the company been able to gain anything from this? Does Utopia's performance justify the company's claims? Let's know.
look and design
The aluminum and magnesium chassis are one of the key features of this handset. It gives a feeling of being premium. The phone is slim, but not light enough to give the feeling of holding a toy in hand. Due to the satin texture, the phone slips in the hands. We wish u would have provided a bumper case with the handset.
The primary SIM tray and the secondary hybrid tray are housed in a single flap on the left side. On the right side are the volume and power buttons, which are sturdy and easily accessible. The headphone socket and Micro-USB 2.0 port are present at the top and bottom respectively.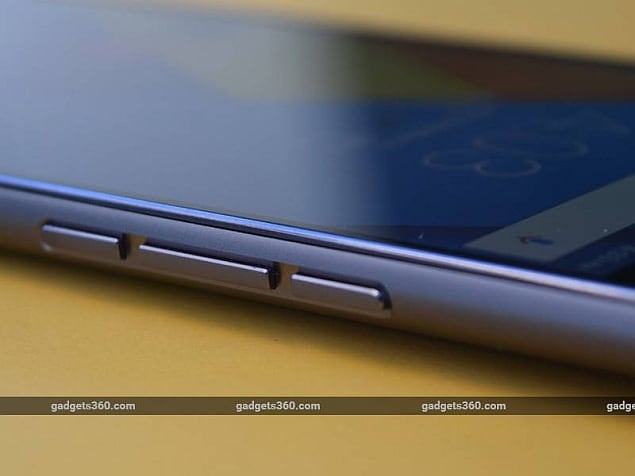 At the rear, there is a circular dial that houses a 21-megapixel camera and a dual-tone LED flash unit. There are fingerprint sensors under the rear camera and the speaker grille at the bottom. As expected, the glass cover of the camera is not scratch free and we noticed marks on it only after two days of use. This is another important reason to buy a handset cover.
Up front is a 5.2-inch Quad HD IPS display with Corning's Concor Glass protection. Color reproduction and viewing angles are good. There is no problem in reading on the handset even in sunlight. However, for this you have to adopt some software tricks. Touch response can sometimes bother you, we encountered this problem several times during the review. This kind of problem doesn't happen often, but you will get upset every now and then. The notification LED is at the bottom.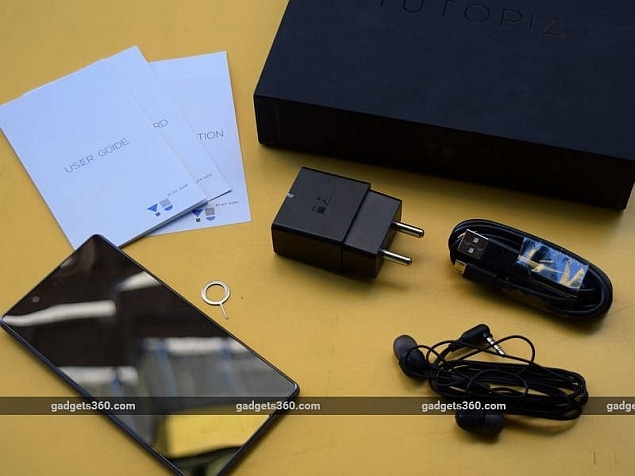 With the Yu Utopia, you'll get a transfer cable, a charger that supports Qualcomm Quick Charge 2.0, a Little Bird in-ear headset, and an instruction manual. The quality of the accessory is good and gives a long lasting feel. Overall, the Yu Utopia is a good looking phone that has been built in such a way that the user does not face any difficulty in using it in one hand. It would have been better if scratch protection had been given for the camera bump.
Specifications and software
Yu Televentures has tried to do the best in terms of specifications. You will get the best Snapdragon 810 chipset, 4 GB of RAM and 32 GB of inbuilt storage. The storage can be expanded up to 128 GB with a microSD card. Other features include dual-band Wi-Fi b/g/n/ac, Bluetooth 4.1, GPS, USB OTG and FM radio. NFC is not present and wireless charging is also not provided. Apart from other standard sensors, the Utopia also gets a barometer sensor. The handset has 3000 mAh battery which supports fast charging.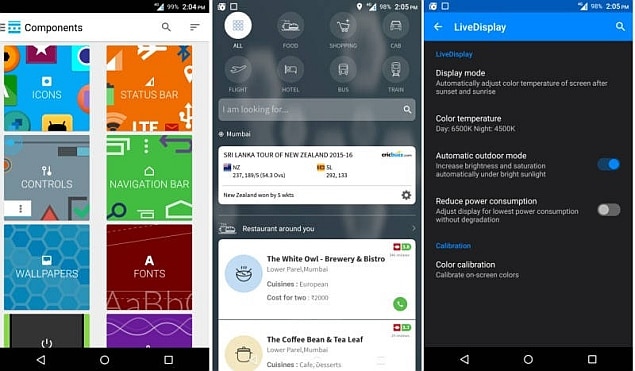 Yu Utopia will run on Cyanogen OS 12.1 which is based on Google's Android Lollipop 5.1.1. It will also get an update based on Marshmallow soon. After the default, the page freezes several times in the first boot. So we suggest you to switch to some other page. U theme by Cyanogen is very good, it displays Wi-Fi and Cellular status correctly.
In U Utopia, the company has introduced its new software service Around You, with the help of this you will be able to do many things on a single platform, such as booking cabs and booking hotels.
Apart from this, the Uuniverse app has also been given. This is a customization of Oprah Turbo for Utopia. Cyanogen has done a great job in the audio. The AudioFX app gives you the option to choose different profiles for the speaker and headset. Apart from this, you also get DTS sound feature. The stock music player is integrated with the Gaana music streaming app. And the results are excellent.
performance
Yu Utopia delivers as expected performance once the default theme is removed. The performance of the app is good and multitasking is also smooth. On average you will always have 2 GB of RAM left for the app. The Snapdragon 810 chipset gets hot only after performing small tasks. The handset gets very hot around the rear camera, especially while playing games and shooting videos. Sadly, there is no cure for this disease, when the deficiency is in the chipset itself. Call quality is good and 4G connectivity is present on both the SIM slots.
You can store up to five fingerprints and use them to unlock the phone. It can also be used to take selfies in the camera app. The sensor is not very accurate, sometimes it will give your fingerprint wrong. Sometimes it will not even register the fingerprint. It appears to be working with its mind. The handset gave good results in benchmark tests.
The Little Bird Headset from House of Marley is another great accessory that comes with Utopia. We didn't like the video player app very much. The rear speaker is not very powerful and gets weak when used outdoors.
The 21-megapixel rear camera is capable of taking close-up and landscape shots with great detail, though there should be suitable lighting as well. You can select different shooting modes by swiping up or down. You will be able to easily access the flash, front camera, white balance and shooting modes.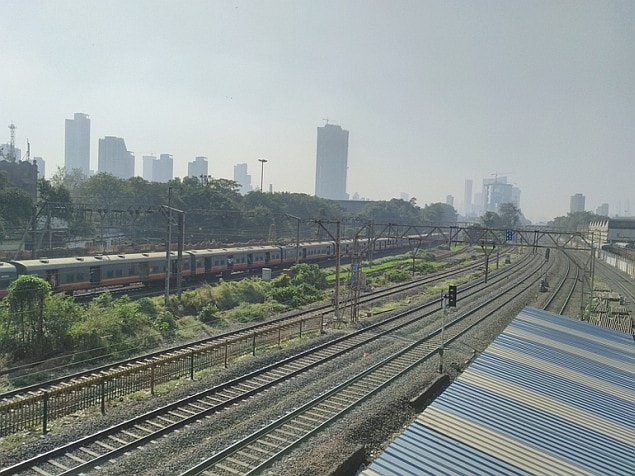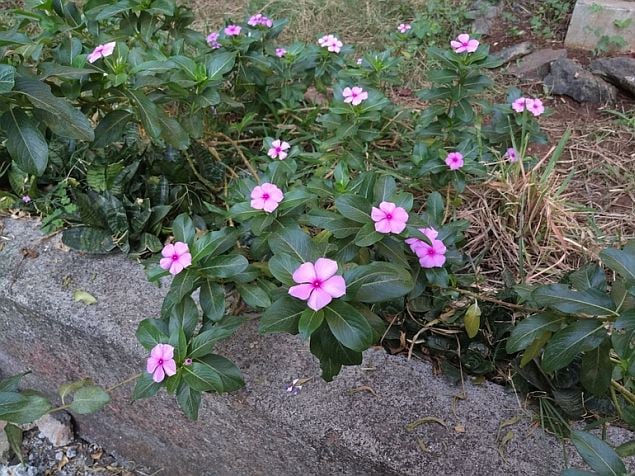 The camera doesn't focus fast and slows down a lot in low light. HDR mode did not work well. Photos in this mode came out blurry and unnatural.
Optical image stabilization will help in taking smoother videos. The surprising thing is that its 8 megapixel front camera does a good job. Photos taken with this camera come with details.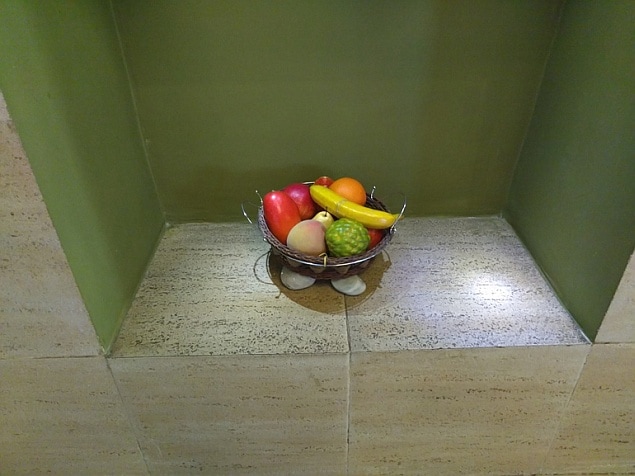 The 3000mAh battery lasted for 8 hours 57 minutes in our video loop test. It wouldn't be bad, but it could have been better. In normal use, the phone's battery will last for an average of 18-20 years. The good thing is that they support Quick Charge 2.0.
our decision
It would not be wrong to call Yu Utopia a good premium endeavor from Yu Televentures. But it is not as powerful as the company has claimed. Merely fitting the top end specification to the fixed budget device does not make the best product. You Utopia also has many specialties. Excellent 2K display, great build, attractive finish, quick charging, great multimedia and service and quality accessories are all you will get with Utopia.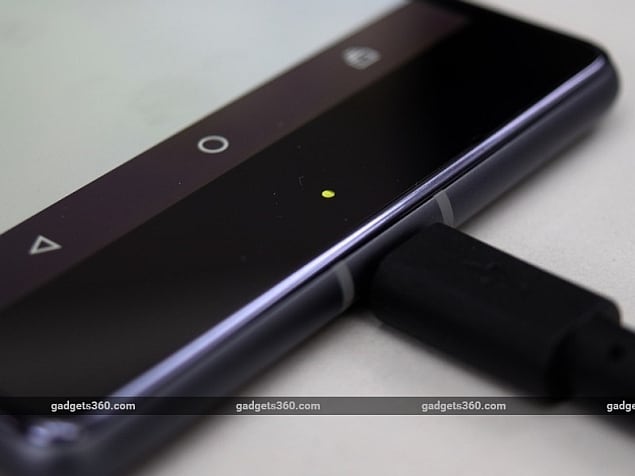 However, there is still room for improvement in many departments. Hopefully these shortcomings will be fixed in the next version. The fingerprint sensor present in this handset sometimes works and sometimes not. Battery life could have been better. Camera performance is not as expected and handset heating up due to the 810 chipset is not a new thing. We would like NFC and wireless charging feature in the next version.
OnePlus 2 is a better option for Rs 25,000. If you want a device with a higher resolution, the LG G3 is still a great option for this price.