Vivo has now become a part of the list of top 5 smartphone vendors in the world. It would not be wrong to call this journey amazing. This Chinese smartphone maker has come a long way since opening shop in 2009. It has also managed to create a niche in the Indian market through its premium image.
The company recently introduced handsets Vivo V3 and V3Max. Their price is Rs 17,980 and Rs 23,980 respectively. It would not be wrong to consider V3 to be part of the 'value for money' segment. At the same time, the expensive V3Max is great in terms of performance and specification. today we Vivo V3Max Will review. Most of its features are from mid-range smartphones, but it is equipped with a powerful chipset. Let us know in detail about Vivo V3max.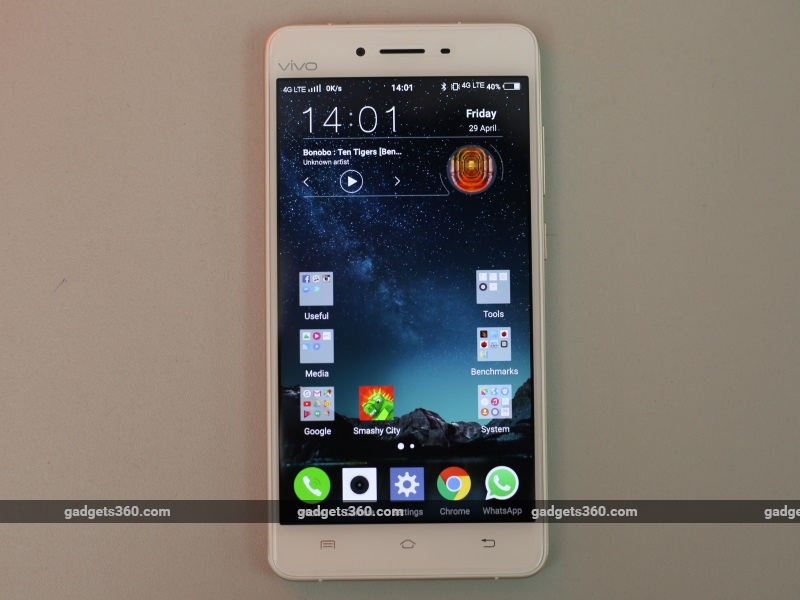 look and design
The Vivo V3Max is not a small phone by any means. It has a 5.5-inch screen and weighs 168 grams. It would not be wrong to call it a phablet, it is not at all for those who want to handle the phone easily. Its body is of metal. Although the finish is a bit nostalgic.
On the front of the phone, a small Vivo logo will be seen in the top. Apart from this, the front camera and proximity sensor are also in the top. The capacitive buttons are on the bottom. Sadly, they are not backlit. In such a situation, it is not that easy to use them in the dark.
The power and volume buttons are on the right side of the phone and the hybrid SIM tray is on the left. There is a 3.5mm socket at the top and a Micro-USB port, microphone and speaker at the bottom.
The camera, flash, Vivo logo and fingerprint sensor are present on the back of the phone. The sensor does its job well. You will only be able to store up to 5 fingerprints in the sensor. It is possible to unlock the phone without activating it.
The screen of the phone is full-HD. It is very sharp and in high light it is not too difficult to read anything on the screen. The colors are vibrant and appropriate.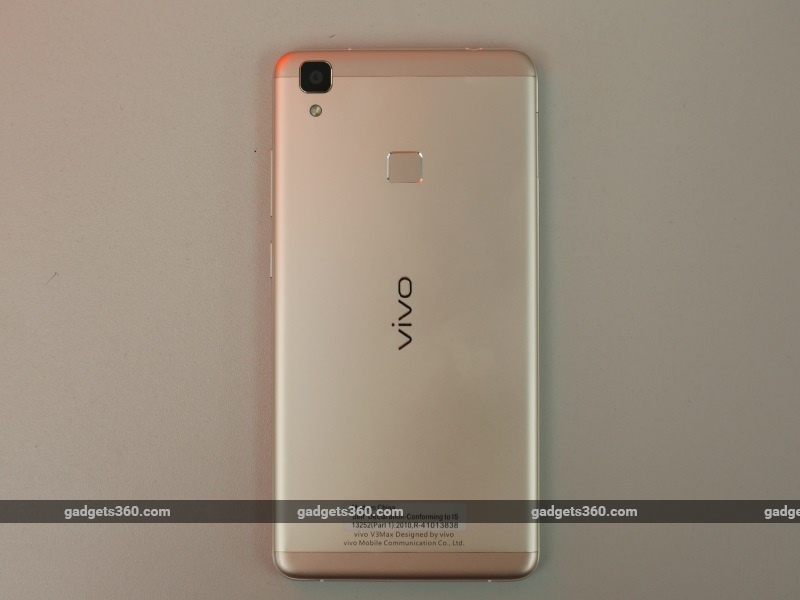 Specifications and software
The new octa-core Qualcomm Snapdragon 652 chipset has been used in Vivo V3 Max. The Snapdragon 652 is a very capable mid-range chipset. Qualcomm claims that its performance is of flagship grade. It has 4 GB RAM, which will work to further strengthen the performance. The inbuilt storage is 32 GB which can be expanded via microSD card (up to 128 GB).
The phone packs a 3000 mAh battery and supports USB OTG. The sad part is that you will only be able to use two SIM cards or one SIM card and microSD card at a time. Dual-engine charging feature has been provided in the phone to charge the battery quickly.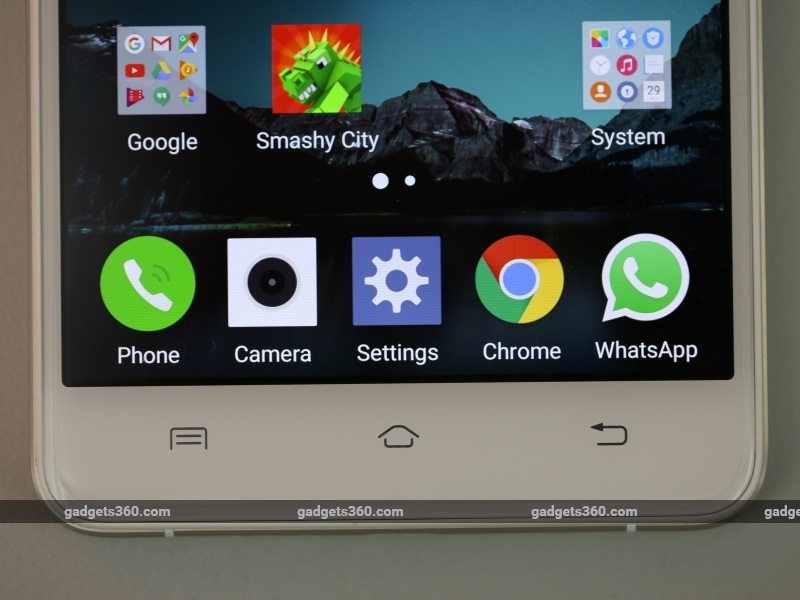 The V3Max smartphone runs on Android 5.1 on top of Vivo's custom Funtouch OS 2.5. It is very different as compared to other Android smartphones. Because FunTouch has been designed in such a way that it gives the feel of iOS. Especially the Settings app is very different from other Android phone's settings.
There is no doubt that this is an Android phone. But on most occasions it appears to have tried to imitate iOS. If you are used to using Android, then it will take time for you to get used to the Vivo V3 Max OS.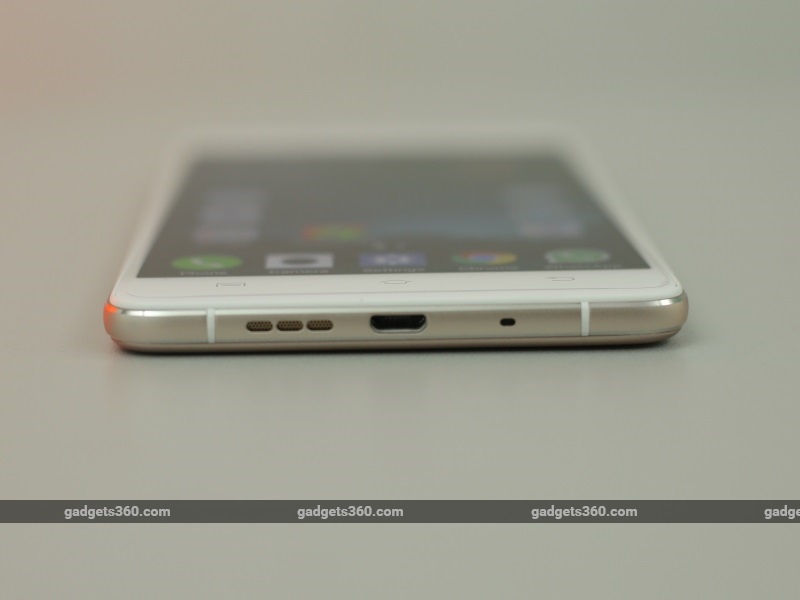 camera
The Vivo V3 Max sports a 13-megapixel primary camera along with a single-tone LED flash. There is also an 8-megapixel front camera with it. With both the cameras you will be able to record videos of 1080 pixels. Apart from this, they are also equipped with popular video and photo modes like Panorama, Slow Motion and HDR.
Simplicity has been taken care of in the camera app. Apart from this, there is a feeling of freshness in using it. Getting access to key controls isn't much of a problem. There is no settings menu in it. There is also a manual mode, which gives you more control of photography.
Photos taken with Vivo V3Max came out very sharp and bright. But the colors seemed a bit gloomy and not upbeat. There was no shortage of detail in the photos. They don't even break when you zoom in too much.
The camera has trouble capturing moving objects. It gets blurry on most of the occasions. Videos recorded fine. Overall, the pictures came out sharp on most occasions, but they cannot be called spectacular.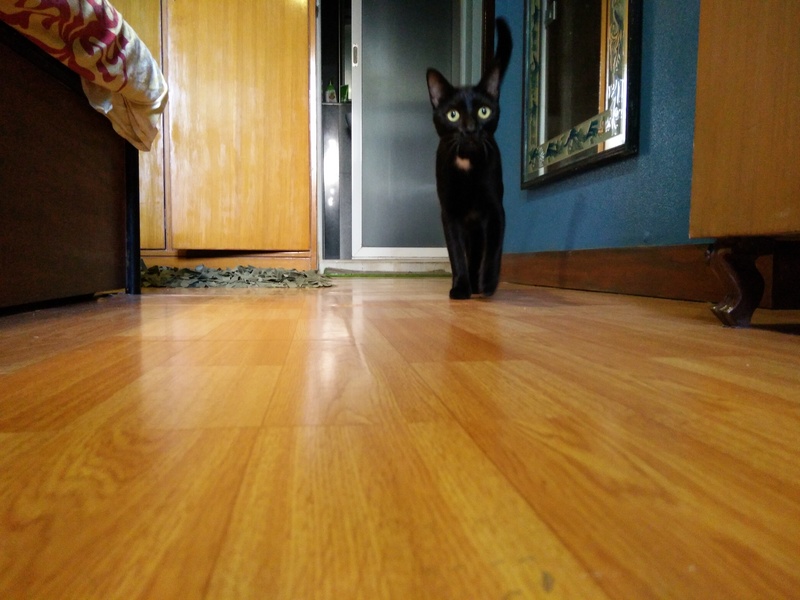 performance
In terms of performance, Vivo V3Max manages to win hearts. This is way ahead than most phones in this price range. This phone completes difficult tasks with ease. Playing games on it is even more fun. This was possible due to having 4 GB of RAM. With the help of this, many apps keep running at a time but the performance is not affected. The benchmark test results of the handset are also excellent. The funny thing is that this type of midrange smartphone very easily manages to beat the flagship phone in terms of performance.
The phone's battery lasted for 11 hours and 36 minutes in the video loop test. On normal use it will easily last for a day.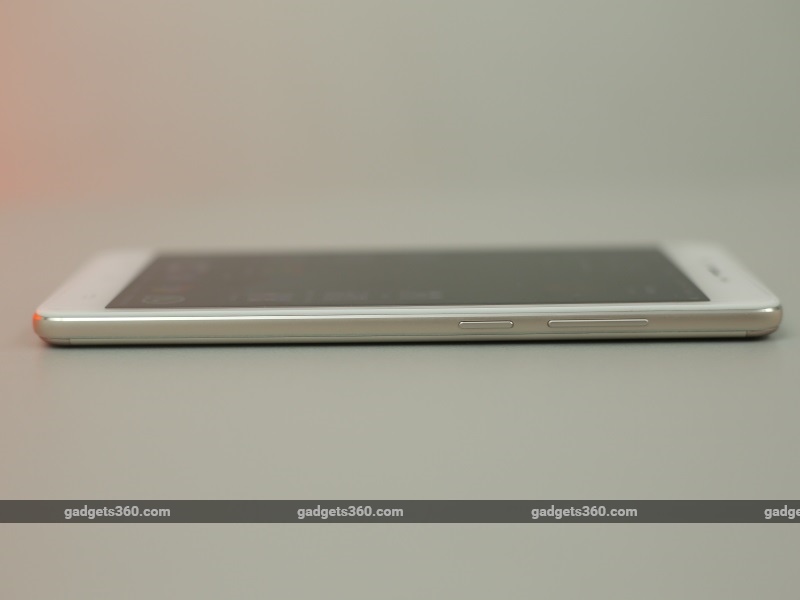 This phone does get a little hot while playing games and charging. 4G and Wi-Fi connectivity features work well. The phone has no problem staying connected to the network.
our decision
The Vivo V3Max is a very capable mid-range smartphone that manages to beat all the departments. Its texture is good. Fingerprint sensor works fast and accurate. The screen is good and the performance is also excellent. Battery life is also satisfactory. If some shortcomings of the camera department are ignored, then this phone passes with good marks in every department. Just…we are complaining about the price of Vivo V3Max. It doesn't match the product at all.
Best comparison of v3max xiaomi redmi note 3 Which will be available only for half the price. If you want to spend Rs 25,000 for the phone then Xiaomi Mi 5 ,review) is a much better package.
Apart from this, there are many phones in the market that offer similar experience for less money, such as Lenovo Vibe X3, Google Nexus 5X and OnePlus 2. However, if you are looking for an Android phone that gives the feel of using iOS and has good performance, then it would not be wrong to consider Vivo V3Max.