HTC Design 626 Dual SIM smartphone was launched globally about a year ago. But this smartphone entered India in February this year with a different processor and dual SIM support. This HTC smartphone priced at Rs 13,990 is a mid-range smartphone
xiaomi redmi note 3
,
review
) And
lenovo vibe k4 note
,
review
) is expected to face a tough competition.
today we HTC Desire 626 Dual Sim Will review the smartphone and know what is this HTC smartphone worth buying? Also, you will know, what are the advantages and disadvantages of this smartphone.
look and design
The design of the Desire 626 Dual SIM is similar to other smartphones in HTC's Desire range. The phone is made of plastic body and comes with dual tone color scheme. This phone is HTC's popular smartphone HTC Desire 820 Quite similar to. But its screen is small. The phone is convenient to hold and use. The phone looks good and gives a pleasant feel.
There is a front camera on the front of the phone and there is an earpiece grille on the top. At the bottom is a speaker and microphone. Although the plastic rear panel is removable, the battery cannot be detached from the phone. The phone has power and volume buttons on the right side, 3.5mm audio socket on the top. There's a micro-USB port at the bottom and a flap on the left that houses two nano-SIM slots and a separate microSD slot.
On the rear panel there is a small hole for a camera, single-tone LED flash and a microphone. Our review unit was of white color which required us to clean it regularly. Overall, the layout of the Desire 626 Dual SIM is new and the design of this smartphone is good for the price.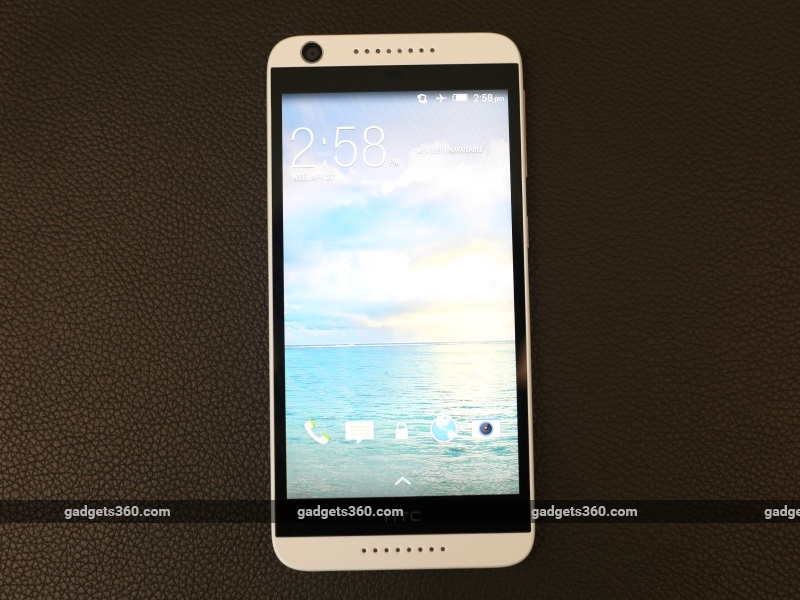 HTC Desire 626 Dual SIM flaunts a 5-inch screen with 720×1280 pixels resolution. The density of the screen is 294 ppi. Screen is sharp and readable but color and brightness are a bit low. Colors look a bit hazy and gimmicky while brightness looks different in different parts of the same picture.
Specifications and software
If we look at the specification, then the Desire 626 smartphone will be called the smartphone of 2015. This phone has been given the Octa-core MediaTek MT6752 running at 1.8 GHz. This processor was released in 2014 and it is an older processor as compared to the processor given in other devices available at this price today. The phone has 16 GB internal storage which can be expanded up to 32 GB via microSD card. The phone has 2 GB RAM. The battery is of 2000 mAh. The phone supports 4G (FDD Band 3 and TDD Band 40) in both the SIM slots. Qualcomm's Snapdragon 410 processor has been given in some global variants of the phone, but this variant is not available in India.
Apart from this, the phone looks old even in terms of software. HTC Desire 626 Dual SIM runs on Android 4.4.4 and is two generations behind the latest version. This is really strange when there are other phones running Android 6.0 available in the market today for less than Desire 626.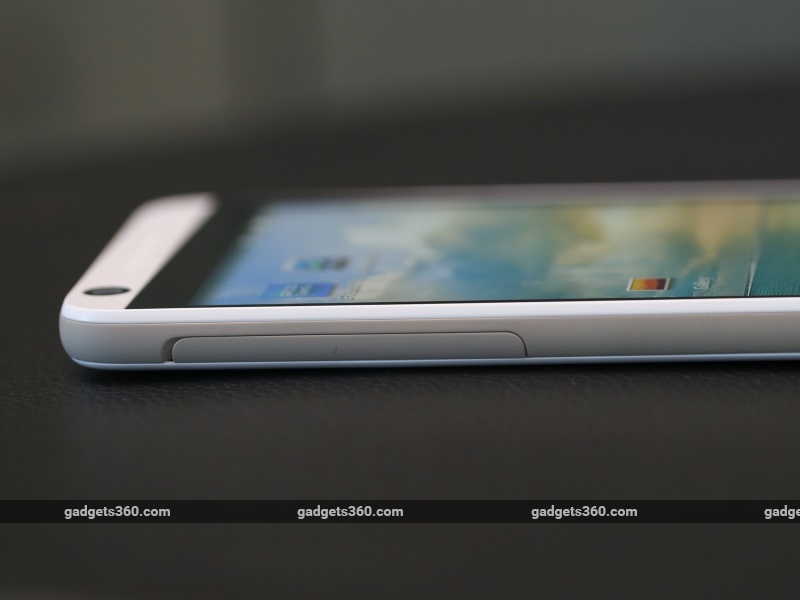 Apart from this, the same thing applies to HTC's Sense. The skin is older and has fewer features than the new version. From the notification shade to the app switcher, they seem out of date.
Obviously, the HTC Desire 626 Dual SIM has lagged behind in hardware and software, which are present in the market under Rs 15,000 category. There is also no fingerprint sensor in the phone. Due to outdated software, many options are also not available. These also include app permissions. Apart from this, Lenovo Vibe K4 Note and Redmi Note 3 come with higher resolution screens, RAM, better speakers, audio enhancements and more powerful processors.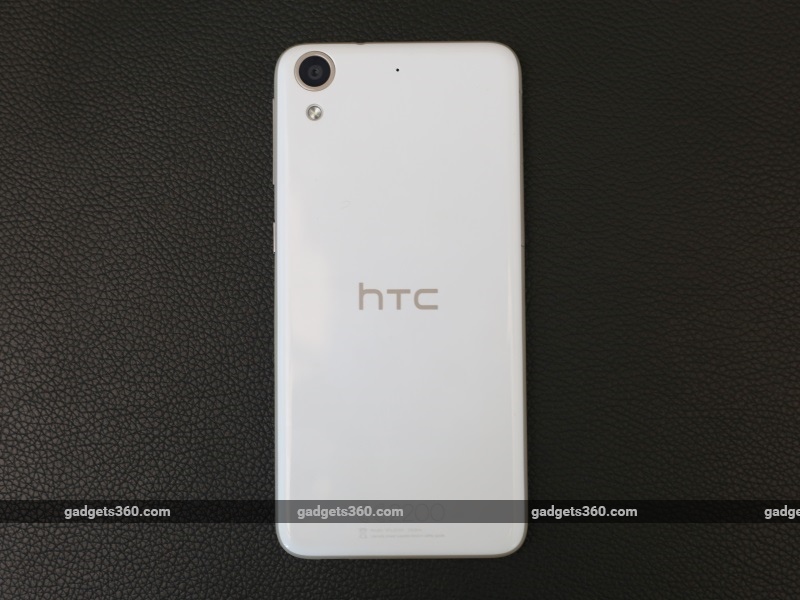 camera
HTC Desire 626 Dual SIM packs a 13-megapixel rear camera with single-tone LED flash. The phone has a front camera of 5 megapixels. Both cameras can record up to 1080 pixels. The rear camera can shoot multi-angle, panorama, motion tracking, HDR and slow-motion videos.
The camera app on the Desire 626 isn't like HTC's typical camera app but is similar to many of the recent budget smartphones. What's disappointing is that HTC Sense is a decent user interface skin because its camera app is great. However, the app given in this phone is also not bad. All the work can be done easily in the app and photos can also be taken quickly.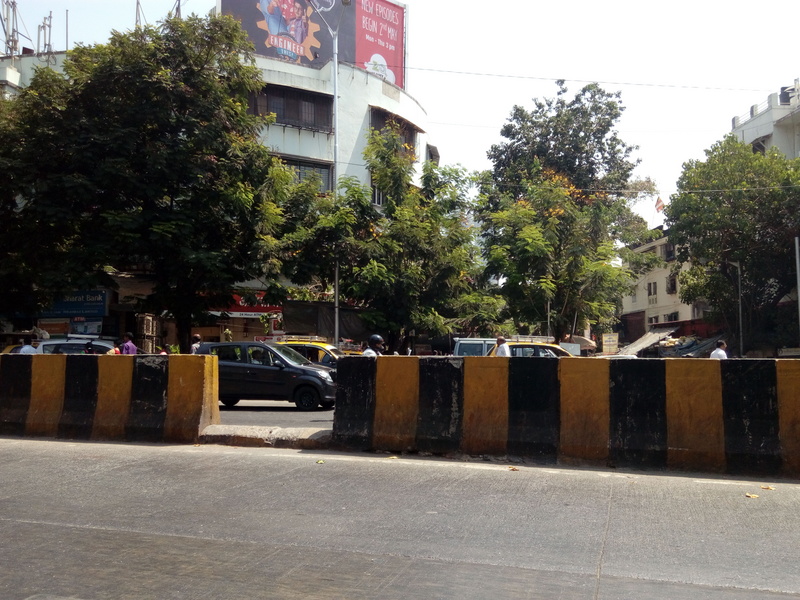 However, the camera of this phone only disappoints. Images look blurry and this means that there is a severe lack of sharpness in the photos. It is difficult to capture pictures in motion even though the object is clearly visible. Bright scenes tend to be oversaturated while dull images come across as dark and scattered.
The same problem is seen in low light and close-up shots. Close-up shots also come out blurry, scattered and washed out. Simply put, the pictures from HTC Desire 626 come in below average quality. The camera of any phone in this price range cannot be compared.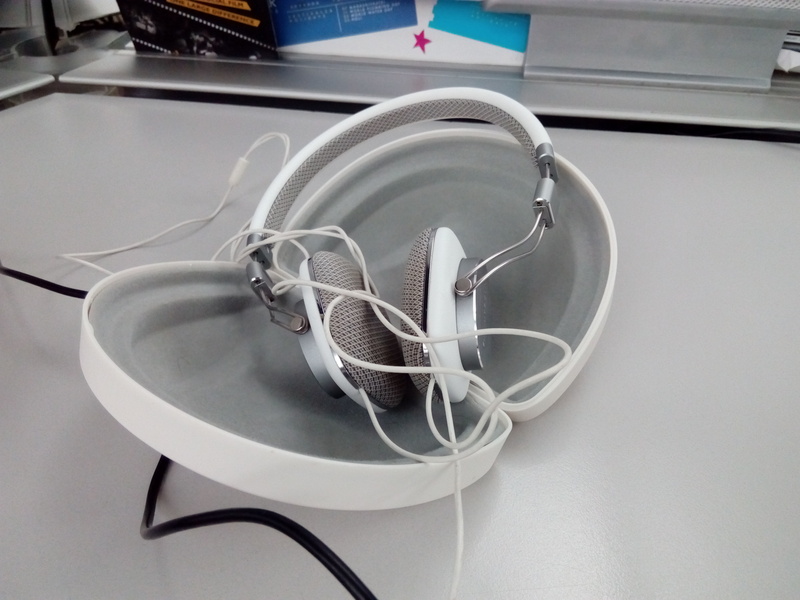 performance
By today's standards, the performance of HTC Desire 626 Dual SIM is not too bad. But it cannot be called very good either. The phone hangs sometimes but the phone is easy to operate. Due to outdated software, there was a problem in running heavy apps. Apps close suddenly but the phone is comfortable for normal use. However, the phone does not have anything like what other phones in this price range are offering.
In our benchmarking test, we had to compare the HTC Desire 626 with the Lenovo Vibe S1 with the same processor. Graphic benchmark figures were excellent but in second place this phone lenovo vibe s1 ,review) could not compete. It is worth noting that the price of Vibe S1 is now 12,999 reduced to Rs. Which is less than the Desire 626.
The HTC Desire 626 Dual SIM backed by a 2000mAh battery lasted for 6 hours and 5 minutes in our video loop test. Battery life is much less than the battery life of other devices nowadays. The battery of the phone gets drained very quickly even in normal usage. With a fully charged battery, we could not even operate the phone for a day. The phone's mono speaker is also poor and gives very slow sound. However, the Wi-Fi and cellular network antenna in the phone work very well and we were able to work well on our network.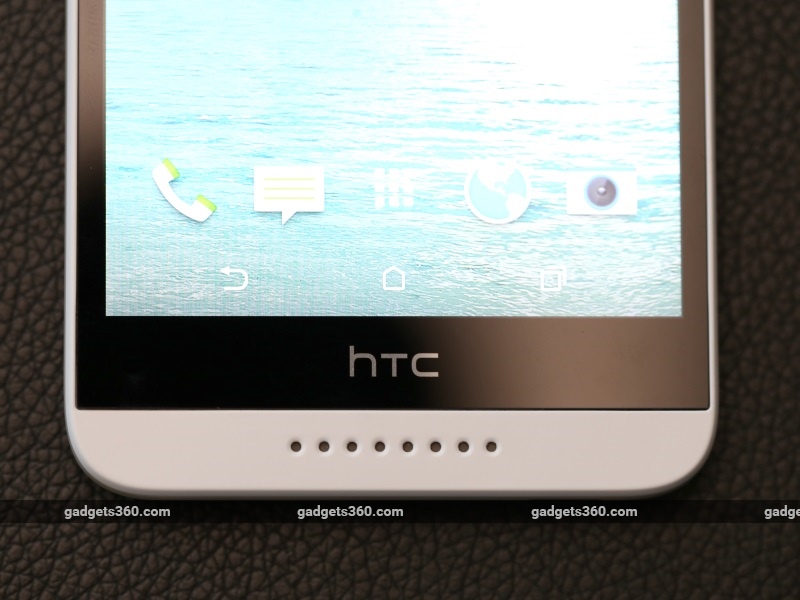 our decision
This is the time when a premium smartphone takes a few months to get old. There doesn't seem to be any reason for HTC to launch a one year old smartphone at this price point. Customers also know that today there are other options in the market with more latest specifications at this price or at a lower price. The great design of the phone is also like other devices (in terms of price range), we do not understand any reason to buy this smartphone.
HTC Desire 626 Dual SIM is not made for 2016 at all. This is a futile attempt by the company to maintain its hold in the Indian market. The phone runs on outdated hardware and software. Battery life is poor and there are fewer features than expected. We would advise you not to buy HTC Desire 626 Dual SIM and go for an alternative like Xiaomi Redmi Note 3 or Lenovo Vibe K4 Note.