We often choose to store our passwords while working in the browser on our laptops or desktops. These passwords stored in the browser are stored in encrypted form. Many times later we forget our Facebook, Twitter or other work passwords. But do you know how you can retrieve the password already stored in the browser even after the history is deleted?
Today we will tell you how to retrieve stored password on Google Chrome and Firefox browser. Now in case of forgetting the password in the office, you will not need an IT engineer, rather you can find your password yourself. Apart from this, accidentally stored passwords can be deleted and imported. You also need to be careful to keep your password safe.
Google Chrome
First of all, about Google Chrome. To retrieve your stored password in Google Chrome, first open the tab by clicking on Menu in the right corner. After that go to Settings. After going to Settings, click on Advanced Settings in blue letters at the bottom. After clicking on Advanced Settings, after going to Password & Forms, click on Manage Password.
After clicking on Manage Password, a password list will open in front of you. This list will show all the URLs, usernames and passwords that you have ever chosen to store. The stored passwords will be visible in hidden ie bullet form. To see your password, you have to click on 'Show' in the password given in bullet form. You can see your desired password as soon as you click on Show.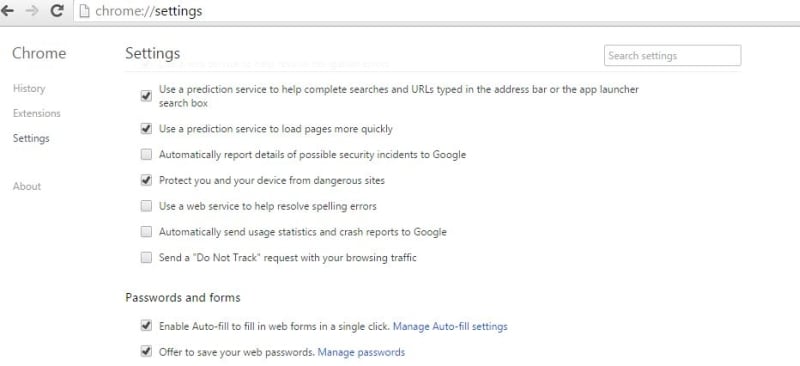 Also if you think that you had stored the password by mistake and you want to delete it. You can delete your stored password and username by clicking on the blinking cross beside 'Bullet Password'. Apart from this, you will also get the option to import the password.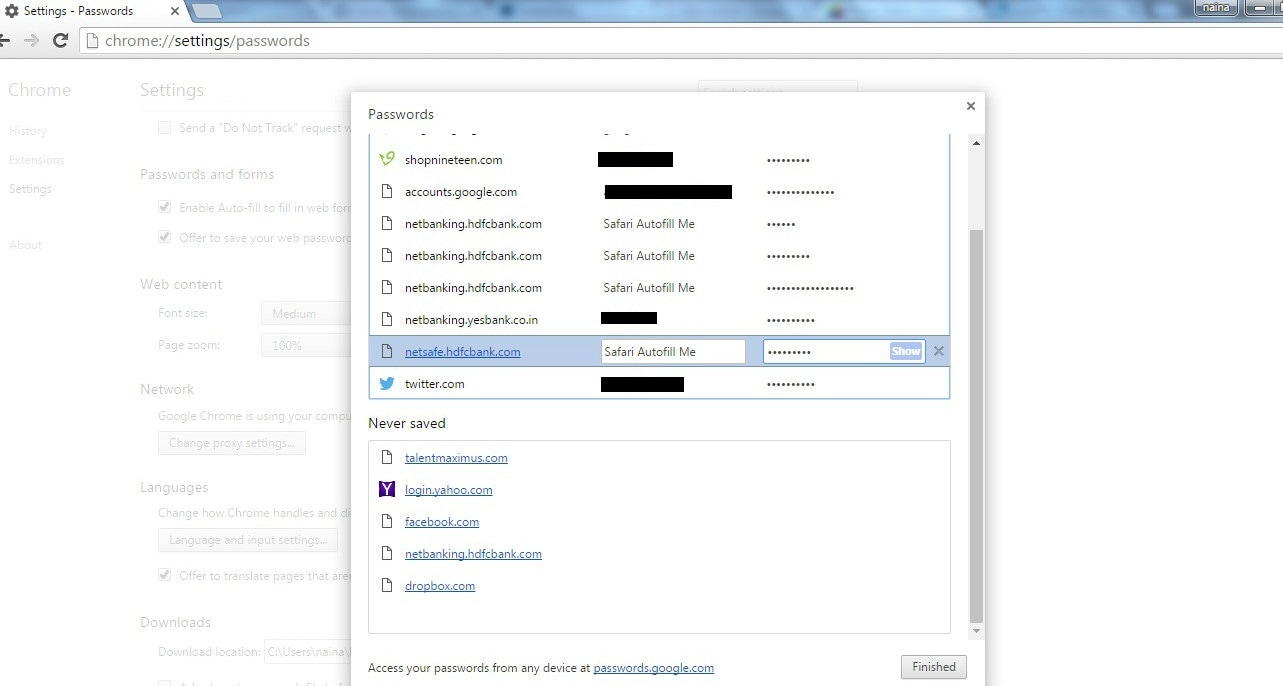 mozilla firefox browser
Retrieving stored passwords in Firefox is very easy. In the Firefox browser also, you have to first go to the menu in the right corner and click on the option.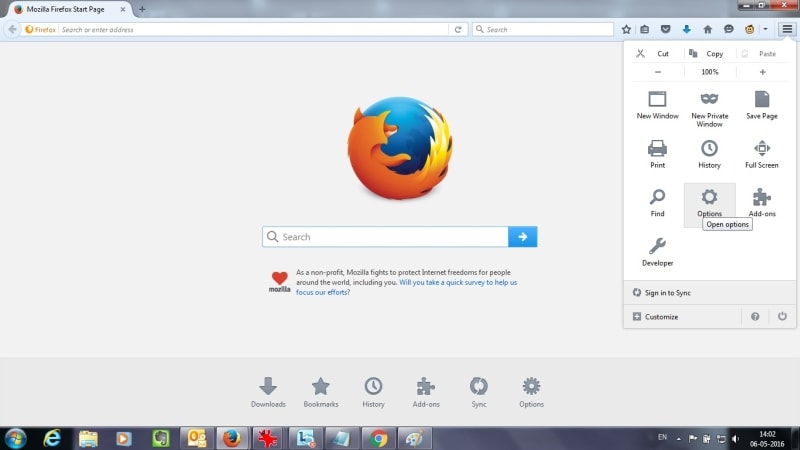 On clicking the option, you will have options like General, Search, Content, Application, Privacy, Security, Sync and Advanced. You have to go to Security and click on Saved Login.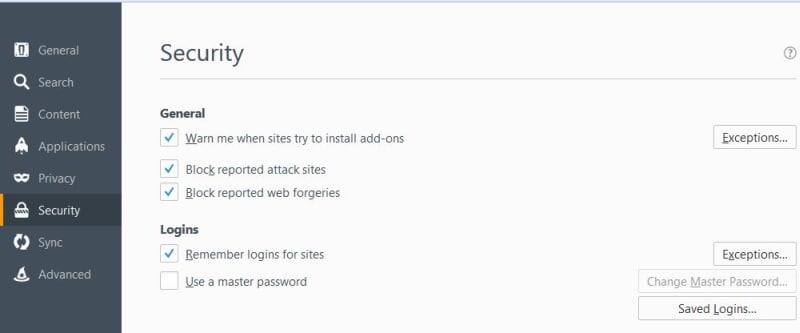 By clicking on this option of saved login, a list will open in front of you with the username and site stored in front of you. You can also see the last updated and used time and date in this list.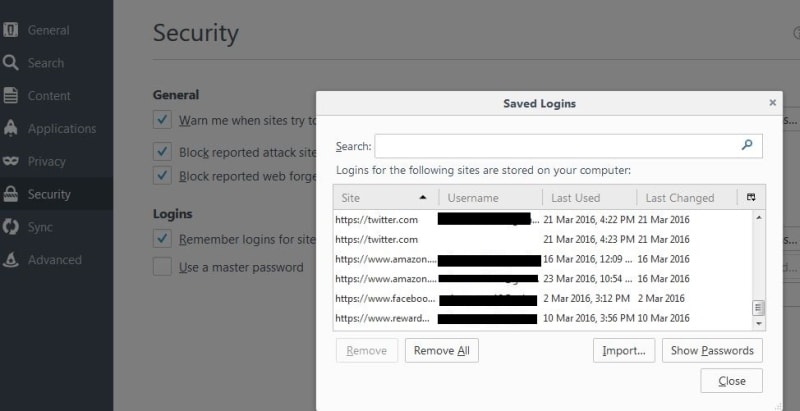 As soon as you click on show password given below. The browser will ask you to confirm once again if you really want to show the password. As soon as you click on the option of 'Yes', you will also see the tab of Password in the same list.
After viewing the passwords, if you want to hide them again, you can click on Hide Password. Along with this, you can remove any one username by selecting it. Or you can delete all passwords at once by clicking 'Remove All' below. Passwords can be imported into Firefox, just like Chrome.