Supporters and fans of both have their own opinions in the iOS and Android debates. Both have been claimed to be better operating systems. There are many such features of Apple's iPhone and Android smartphones, which are found in each other. At the same time, both have some such features that you will either find in Android or in iOS.
Today we will talk about those features, which will be found in Android smartphones, but till now it is not possible to use them in Apple iPhone:
Split-screen
Split screen is such a feature, in which the user gets a chance to use two apps simultaneously in split screen. This feature has been knocked on most smartphones running Android 7.0 Nougat and above. At the same time, Apple has given this feature only in iPad with iOS 11. It's still missing from the iPhone.
Smart Text Selection
Smart text selection is another feature that has knocked in Android smartphones. But it is lacking in the iPhone. Through this feature, e-mail, address, phone number is automatically selected from the text given in the detail. In this way it is easy for the user. It can be used easily by long tap on it. This feature is out of reach of iPhone users.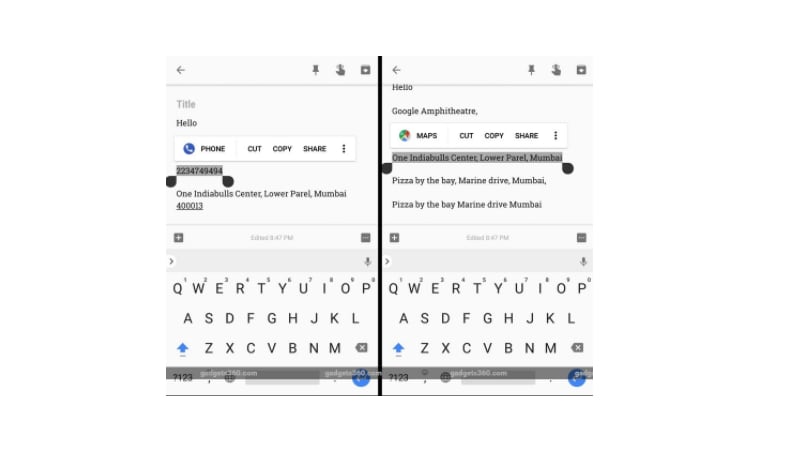 Record phone calls
In Android smartphones equipped with some customized UI, the option of call record has started coming in the dialpad itself. At the same time, stock Android users get this service with the help of third parties. This feature is out of reach of iPhone users. Users of Android smartphones can easily use this feature.
Choose default apps
The Android operating system gives the user the option to choose the default app. For example, if you want your links to open in Opera instead of Chrome, you can set it. If you are an Android phone user, then you can easily use it by going to the app settings.
Set data limit alerts
In any Android smartphone, the user has the option to control the data of his phone. You can turn on the data saving mode. This option can prove to be effective in terms of data consumption. iPhone users have no such option. Saving data has become very important in today's era, so Android smartphone users can take advantage of this feature very well.