Are you worried about your mobile bill due to internet data? Because of this, your monthly budget got completely messed up? Most of the smartphone users are faced with this type of problem. To get rid of this, you have to use a few tips. And you will be able to save money too. We have put these tips to use and can assure you that they work. The fun part is that you will not only be able to save money on 3G or 4G mobile data by doing this, but you will also get the battery saving bonus.
1) Update apps over Wi-Fi only
Updating the app on cellular data makes the webpage slow. Apart from this, due to continuous use of mobile data, the phone starts heating up and it also affects the battery. It is very easy to avoid this on iOS and Android. Updating apps over Wi-Fi will definitely reduce your mobile internet bill. First of all, check whether this setting is activated in your handset or not.
On Android, open the Play Store app, then tap Menu. Then tap on Settings. Under the "General" section, tap Auto-update apps. In this you select Auto-update apps over Wi-Fi only.
Tap on Settings in iOS. After that go to iTunes & App Store. Then scroll down and turn off the Use mobile data option. Your device will then go into automatic update mode over Wi-Fi only.
2) Turn off Wi-Fi Assist
iOS 9 comes with Wi-Fi Assist feature. And it is already activated. By disabling it, you will still be able to save cellular data. In fact, Wi-Fi Assist automatically switches the device to cellular mode in case of poor Wi-Fi connectivity. To disable this feature, you need to go to Cellular option followed by Settings and tap on Wi-Fi Assist.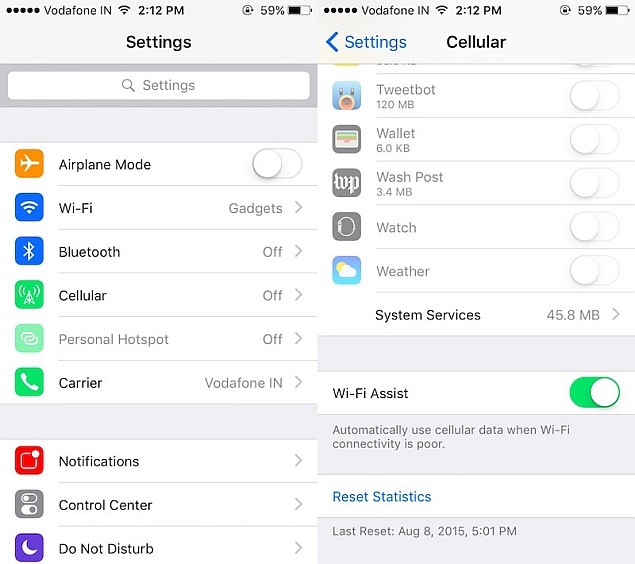 3) Keep data compression feature activated while browsing
Chrome's data saver feature is available on almost every computing platform. This feature helps reduce data usage with the help of Google's servers, especially by reducing data usage on download outputs while browsing a website. Savings on internet data largely depends on the kind of content you are accessing. Google claims that with the help of this feature, users can save 50 percent of data. To do this, go to Settings and tap on Data Server.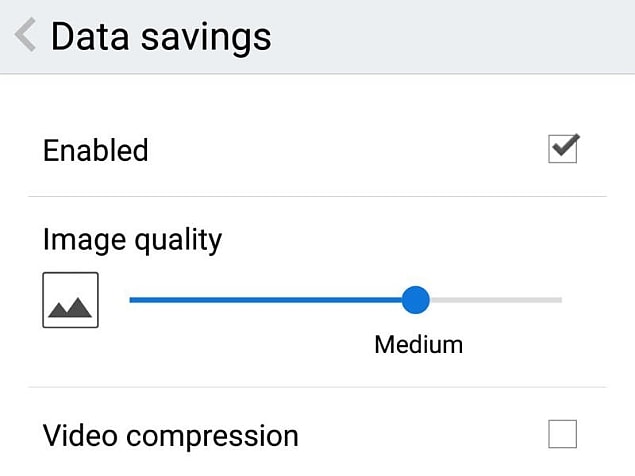 The Opera and Opera Mini are also equipped with data compression feature. In Opera, you can activate the image quality and video compression in the Settings tab. UC Browser also introduced the data compression feature this year itself. For more information about these features, you can visit the website of Opera, Chrome and UC Browser.
4) Use Oprah Max
With the help of the previous suggestion, you will be able to save internet data while browsing, but what about popular apps? Opera's data management app for Android compresses videos, photos and media files over mobile and Wi-Fi networks. About 50 percent bandwidth saving has been claimed. This app also gives the user the option of app management. With this help, users can control Wi-Fi and cellular bandwidth on apps running in the background.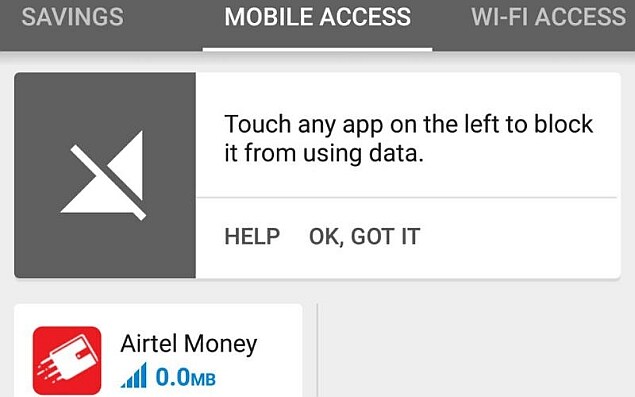 5) Disable auto-download media feature for WhatsApp
If the auto-download feature is activated in your WhatsApp, then it will definitely affect the data usage pattern. The good thing is that you can go to the settings and make changes. You can choose between the option to auto-download photos over a cellular network or to download audio or video files over Wi-Fi.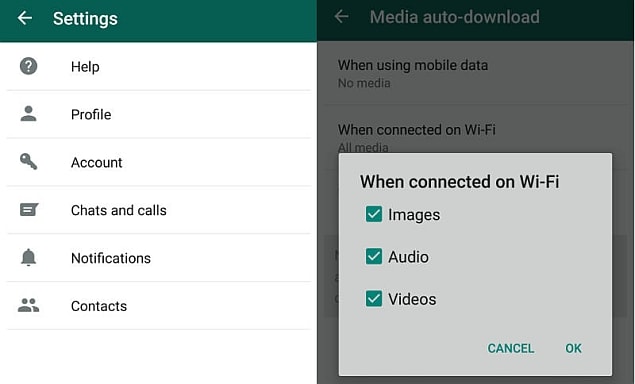 To do this, first launch the app. Then go to Menu > Settings > Chats & Calls > Media Auto-download. Here you can decide for which tasks mobile data is used. After selecting the option, save the setting by tapping on OK.
6) Manual option for mail sync
If your phone is getting weak due to emails containing large files, then you can go to the Gmail app and turn off sync. You can turn off sync by going to Settings followed by Menu on the Gmail app. Here you can also decide how many days of files are synced with your smartphone.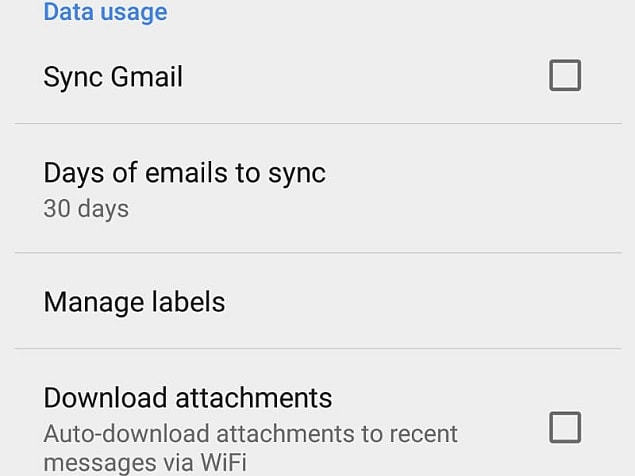 7) Select the cellular data usage option on an app basis
In iOS, you can turn off push notifications by going to Settings. For this you have to go to Settings > Notifications. Cellular data can also be turned off for a specific app. For this, after settings, you have to go to the option of mobile data.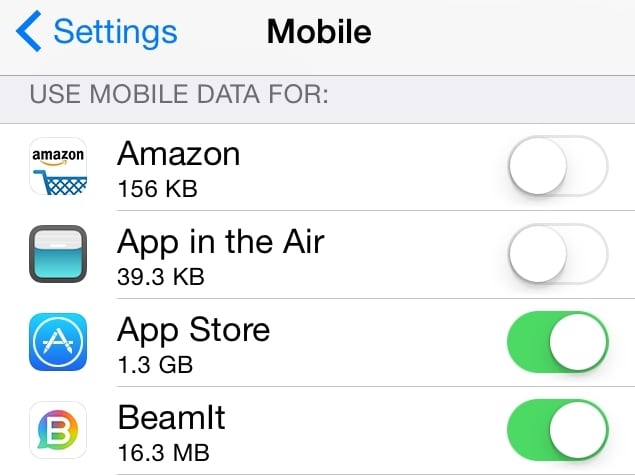 On Android, you can disable background data by tapping on Settings > Mobile data. After this, by tapping on each app, you can stop the use of background data. Doing this will ensure that no app will use the data unless you are actively using it.
8) Use Greenify if you don't have Android M
The latest Android Marshmallow operating system comes with 'App Standby' feature. This prevents apps from using network data that are rarely being used. With this, you do not even get push notifications of these apps and battery is also saved. This setting is already active in Android M devices. If you have old Android OS on your device then you can install Greenify app. With its help, you can send selected apps to sleep mode.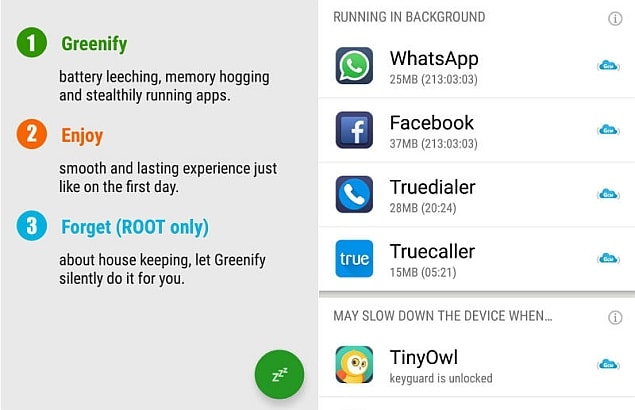 9) Turn off auto-play on Facebook and Twitter
If you are an active user of social media website, then switch off the auto-play option for videos on these platforms. By doing this you will save internet data in any case. We recently shared with you how to do this on Facebook.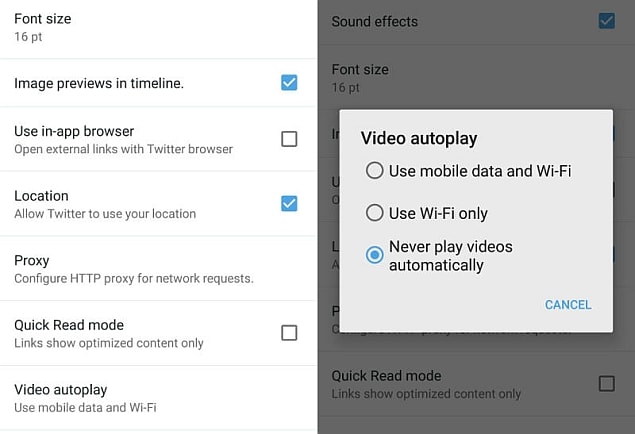 On Twitter you go to Settings. Then go to General > Video Autoplay Options and select Never play videos automatically. On iOS, this option is available in the Settings menu. Under Video autoplay option, tap on Never play video automatically option.
10) Google Maps can also be used offline
You can now save a map of an area of ​​120,000 square kilometers on the Google Maps app. With this the function of navigation is also available. This feature has also been made available on iOS and Android and it has been rolled out only this month. As of now, it is not available in India. But in the coming days, with the help of this feature, users will be able to save battery along with internet data.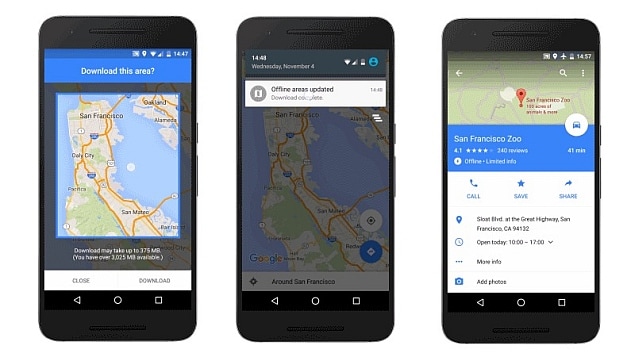 Other
Ad blockers, RSS feed readers, Facebook's Instant Articles and apps like Pocket also give you the option to read the content you want offline. A recently released report also revealed that even buying paid apps saves network data.
Do you also have a recipe to save internet data? Share with us via comment box.